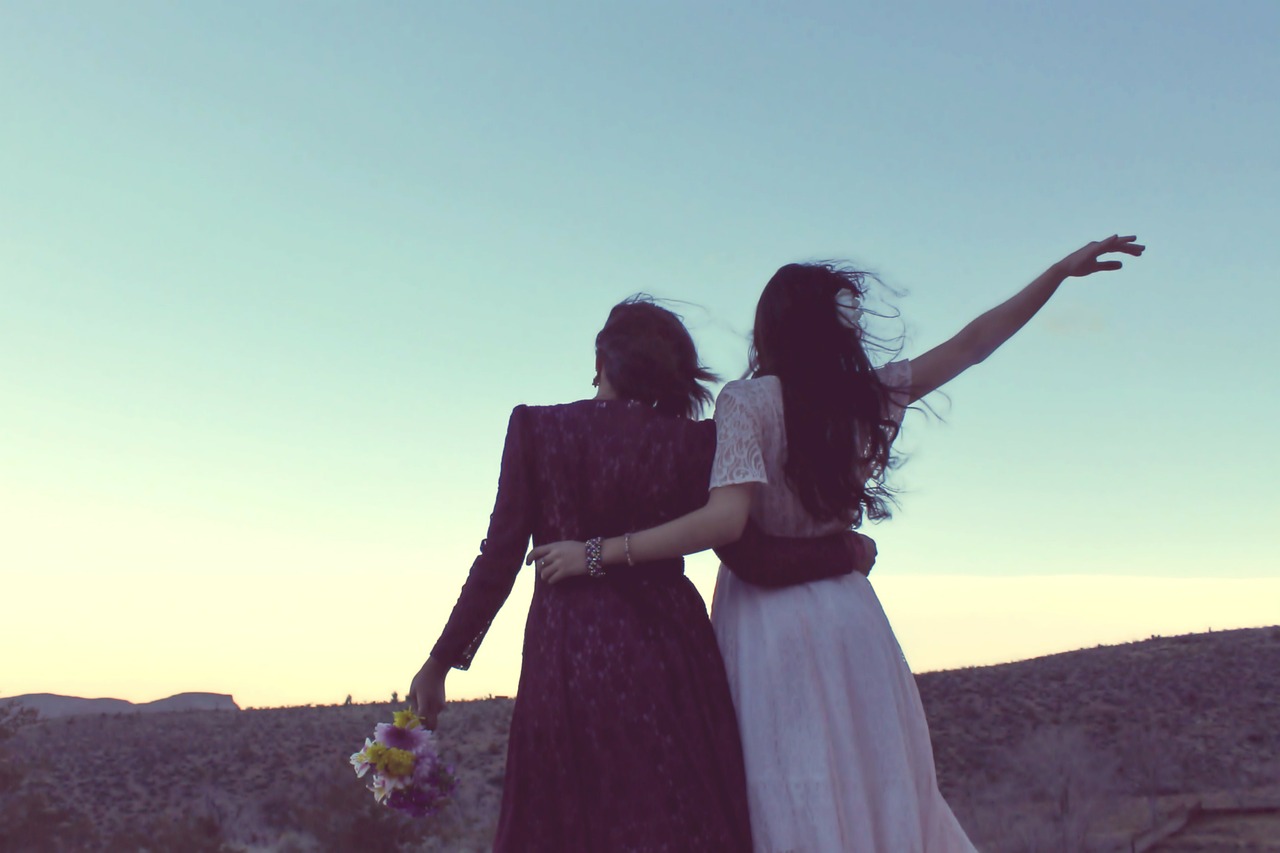 When it comes to planning your wedding, it's one of the most exciting things that have ever happened to you, especially because when you were younger, you didn't even know if getting married was something you could actually do. It was only a dream, so it's extra special that you can do what same-sex couples have being doing for decades. But even though you're excited, there's also quite a lot of stress that comes wedding planning–whether that's choosing the right bridesmaid dress style for your friends to wear, to finding the right venue, to designing the perfect wedding invitations.
Luckily, however, there are some strategies you can use to make your life a little easier. So if you want to make planning your same-sex wedding a little easier, check out these tips:
1 Hire a wedding planner
Okay, sure, we know that hiring a wedding planner comes at a cost. But the fact is, it's going to make your life way easier. Unless you've got tons of friends who've gotten married already and can serve as experts on every step of the wedding planning process–or they're wedding planners willing to plan your big day for free–it's worth investing in a wedding planner.
Think about it: as of February 2018, the average pay of wedding planners in the US was $17.25 per hour. Obviously, those hours add up, but think about how much stress it is to figure out a budget, find a place, make sure everything matches. If it's really something you can't afford, then an alternative is using a wedding planning app–for example, The Knot's Wedding Planner App, which helps you create a budget, find over 250,000 wedding vendors, and helps you with ideas.
2 Plan a processional that works for you
Planning a same-sex wedding can mean, of course, going against tradition–even though, at the end of the day, the greatest tradition of all is celebrating love among your family and friends, which you're of course going to follow. Some examples of going against tradition are the use of traditional gender roles, for example, with the bridal party–and, of course, the processional. Whether you're two brides or two grooms, it's not like you can have a groom waiting at the altar for the bride to come down the aisle.
But like so many situations just like the others when you've gone against tradition, this is a chance to make it your own. You can walk down the aisle together, have a friend walk one of you down (maybe the friend who set you up?), or any number of options. Considering that the average cost of a wedding in the US is $35,329, you should at least do this portion of the wedding exactly how you want–no matter what your parents might prefer.
3 Choose an LGBTQ-friendly destination and venue
If you live in an area where you face discrimination all the time for simply being in love with your soulmate, you should consider planning your wedding somewhere that's a bit more tolerant–for example, a large city with a big LGBTQ population. The last thing you want on your wedding day, after all, is sudden cruelty from someone who doesn't accept you the way you are. The average fare of domestic airfare in 2016 was $355–so if that's a big expense for many of your guests, consider planning road trips or not having a wedding registry in exchange for them coming all the way to your wedding.
As for the venue, check out this guide from The Knot on how to find an LGTBQ-friendly wedding vendor. It's worth taking the time to find a place that's perfect for you and your partner.
4 Pick an LGBTQ-friendly honeymoon destination
Yes, we know we sound like a broken record, but the last thing you want is to end up feeling like you can't express your love out in the open right after making your vows to each other–or ending up in a messy legal situation far from home. Even if you're planning on buying a house after coming back from your honeymoon, it's going to be worth spending a little extra to go somewhere where you'll be accepted for who you are–and where you can kiss on a beautiful bridge, the moonlight streaming down on you, without someone making an unkind comment.
Even though attitudes have shifted significantly toward gay marriage in the US–with 62 percent of Americans supporting gay marriage as of 2017, according to the Pew Research Center–that doesn't mean the rest of the world is following suit. To learn more about the best LGBTQ-friendly destinations, take a look at this list from Travel + Leisure.
By following these tips, planning your same-sex wedding is going to be way easier than it would be otherwise–which will leave you with more time to enjoy this special time with your partner, loved ones, and friends.
What part of getting married are you most excited about?