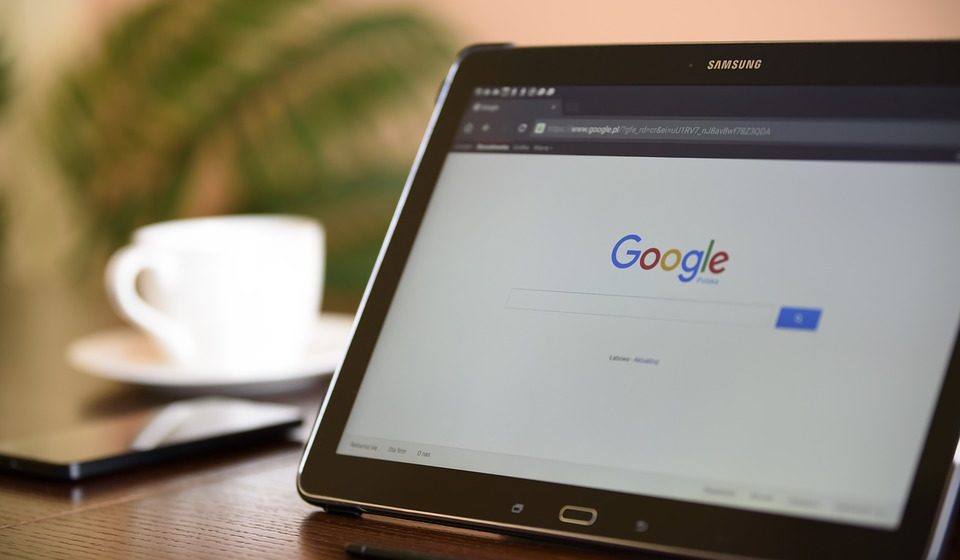 Once upon a time, building a website and improving its relationship with Google was nice and easy.
First, you'd enlist the services of a designer and developer. They would ensure that your site looked great and allowed users to get what they needed from it. Then, you'd hire a team of SEO experts to help climb the organic search listings ladder.

The higher your site appeared in Google, the more clicks and conversions you'd receive.

Like I said, nice and easy.
Lately, however, the tides have changed a little.
Rather than visiting sites that are suggested by Google, many users can get what they need from the results page.
Indeed, Jumpshoot revealed that in the first quarter of 2019, 48.96% of Google searches carried out in the U.S. ended without a click. 
Out of the 51.04% of searches that did result in a click, 5.9% of them went to Google-owned websites.
This means that businesses are now competing for a share of the 45.14% of users that are prepared to click through to websites.
These are considerably worrying numbers for businesses owners and SEOs.
Why Are People Searching but Not Clicking?
The reason many users aren't clicking through to websites is simple: Google is getting smarter. Whilst the search giant historically sent users to websites, it's now sophisticated enough to produce the information they need on the results page.  
Identifying relevant and useful information from the web, Google takes popular content and reproduces it ahead of the results.
Known as 'Featured Snippets', these pieces of information are effectively what Google considers to be the highlights of the web. 
Let's look at how these snippets would stop users clicking through to a website. Imagine, for example, that you're on your way home from work and your car suffers a blowout.
Worse luck.
Presuming you lack the necessary know-how to remedy this situation, you'd likely use your mobile device to look up 'how to change a car tire.
Do this and you'll notice that Google has helpfully provided a five-step guide to changing a car tire.
Why, when you've been presented with this information would you click through to a website? Ultimately, your search query has been adequately answered.
If you're a more visual learner, you'll notice that content from YouTube appears directly beneath the snippet. Another Google product, this is great for users, but not so great for people who want to attract traffic to their website.
It isn't just relevant content that Google serves up on the results page but contact information too.
Products like Google My Business, for example, allows users to get hold of a business' phone number without having to click through to their website.
Similarly, platforms like Google Flights and Reserve with Google allow users to book their holiday and hair appointments without leaving the search engine.
Highly convenient, this is all entirely consistent with Google's core philosophy of making the web a better place for users.
It does, however, mean that users have less reason to visit websites to get what they need.
So, Should I Be Worried?
Instead of being worried about clickless searches, you should simply be re-thinking how you measure success on the web.
Rather than worrying about traffic volumes, it would be more worthwhile to focus on the leads that impact your bottom line.   
Just because users aren't visiting your site doesn't mean that your profit is going to suffer. 
To understand why this is the case, let's look at another example.
Let's imagine that you're a locksmith. Now imagine that someone is locked out of their house and has googled 'emergency locksmiths near me'. 
If you've looked after your Google My Business account and picked up some good reviews, there's a very good chance that Google will present your phone number at the top of the map pack. This means you're likely to receive a phone call, leading to a sale.
Of course, there are also many industries and websites that aren't at risk of losing traffic to Google.
Take a website like Franchise Supermarket, for example. A platform that allows users to view and compare a range of businesses for sale, its owners shouldn't be losing any sleep that the search engine is about to steal their users.
Due to the complexity of their industry, customers need to spend time on their site to get hold of the information they require.  
This is true for all niche industries. If your products or services can't be explained in a short paragraph and require more than a phone call to sell, you can rely on traffic continuing to flow to your site. 
Perhaps the biggest reason that businesses shouldn't be overly concerned about the rise of clickless searches, however, is that they're often related to generic questions that are unlikely to lead to a sale.
Returning to an earlier example, it's probably safe to assume that anyone looking to change a car tire isn't interested in making a purchase. No, they just want to get back on the road. 
Whilst it's great to be recognized as a leading authority in your industry, failing to earn featured snippet status doesn't mean that your business is going to lose sales.
What Can I Do?
As website owners, we're all playing with Google's football in Google's back garden. This means we've got to respect the rules and goalposts, even when they're constantly moving.
In the case of clickless searches, the best course of action is to optimize the products that Google is offering you. 
This means keeping on top of your Google My Business profile, setting up a Reserve with Google account, and signing up to any future products that help users to contact you about your products and services via Google. Doing this will ultimately give you the greatest chance of getting in front of users on the results page.
In short, it will ensure that users still convert into customers in a clickless world.