Facebook matters for one reason: it's the single most dominant social media platform on the internet right now. For as long as that's the case, you have to make an effort to get to grips with Facebook and what it can offer you. With a strong approach to the platform, you will quickly grow your audience on Facebook, and that will in turn help your online sales efforts.
There are no excuses for not growing your presence on Facebook, but that's not to say it's easy. We feel your pain if you're just getting started and feel overwhelmed by what's in front of you. If you simply don't know where to start or what to do next, the tips you're about to read about should help you out a lot. Each of them helps you improve your Facebook page, while demystifying the process.
Choose a Business Page, NOT a Personal Page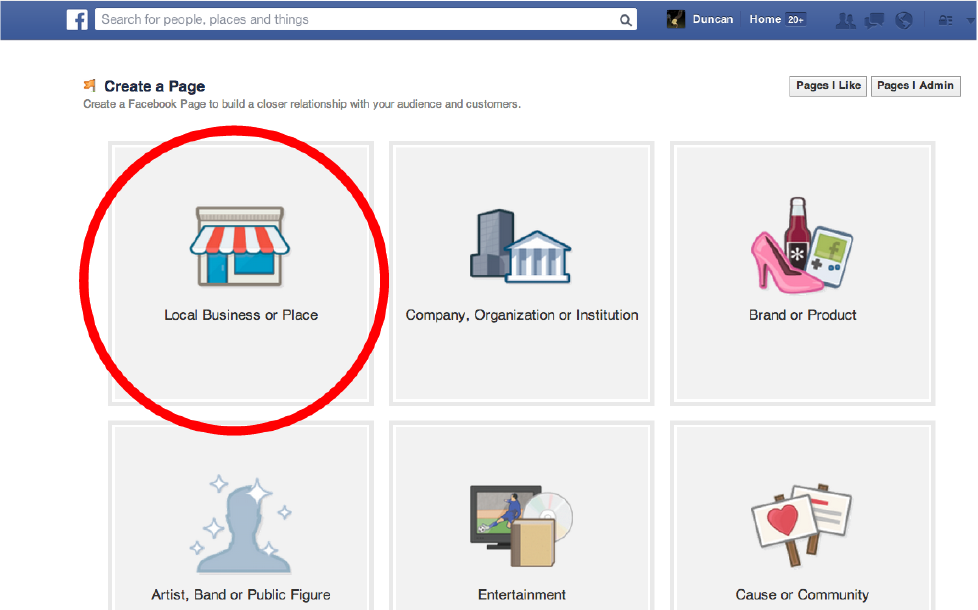 This is a massive rookie error, and it's one you need to make sure you don't make when you start using Facebook to promote your business. Personal pages are for people, and business pages are for businesses like yours. Don't get the two confused because it's an immediate red flag to any Facebook users out there who your business might be trying to target. Starting a business page is just as easy as starting a personal page.
    Make Sure Your Page's About Section is Fully Optimized
While setting up your business' Facebook page, you'll be required to complete an About section. This is where you tell potential customers what your company is all about and what it can offer them. It needs to use the right keywords and generally give the kind of information that people want to know when they're first finding out about your business. It might sound simple, but companies so often get it wrong.
    Customize Your URL to Make It Particular to Your Business
When you first set up your Facebook page, you will be assigned a random URL that won't say anything about your business. Luckily, Facebook gives you the option to change your URL, so why not stick your company name in there? It immediately makes your URL more memorable and more sharable for you'd customers and supporters. Don't forget to do this because it does make a difference to your Facebook presence.
    Learn from the Best
There are plenty of other companies that have already found real success on Facebook. You should look at what has led to their success so far and see if you can emulate those successes for yourself. There are also companies, such as ExpertHelp.com, that can offer Facebook help and support to businesses that need it. By learning from people who know more than you about succeeding on Facebook, you'll go further on the platform.
Respond Quickly to Customer Messages to Earn a Badge
If you're able to respond to 90% of messages that people send to you on Facebook within 15 minutes, you earn a quick response badge. This is a nice thing for your business to be able to boast, so it's definitely worth making an effort to make this happen. It's usually very easy to respond quickly and with rewards like this on offer, it makes sense to hit those targets. It could give you a one up over your competition on the platform.
    Install a Call to Action of Your Choosing
Facebook allows you to add a call to action button to your Facebook page and that's something you should definitely do. It encourages people to take action and do something that will help your business grow. The call to action button could take them to your online store or have them sign up to an email alert list. There are plenty of other options out there too, so browse them all and choose one that's right for your business goals.
    Post at Times That Are Relevant to Your Audience
There will be times that your audience are not on Facebook and there will be times when a lot of them are browsing. It's up to you to understand the habits of your audience so that you can always post at times that suit them. If you get your timings wrong, you could end up shouting into the abyss, which is far from ideal.
Facebook is a platform you simply can't afford to ignore when you're trying to make a success of your business. There are so many people there, and they're waiting to be turned into your customers. With the right approach and the help of the tips outlined here, you'll be sure to make a success of it.