There are various SEO tactics out there. From the more traditional to the more complex, there is bound to be something you haven't implemented that could potentially help your online rankings.
However, a great way to get ahead in the online world is not only implement best practice, but also implement what others may have overlooked. If you can "pick up the slack" and get ahead in areas that competitors may not be noticing, it's a great way to get seen, with the least amount of competitive barriers.
Here are some top SEO tactics that can sometimes get missed when it comes to competitors.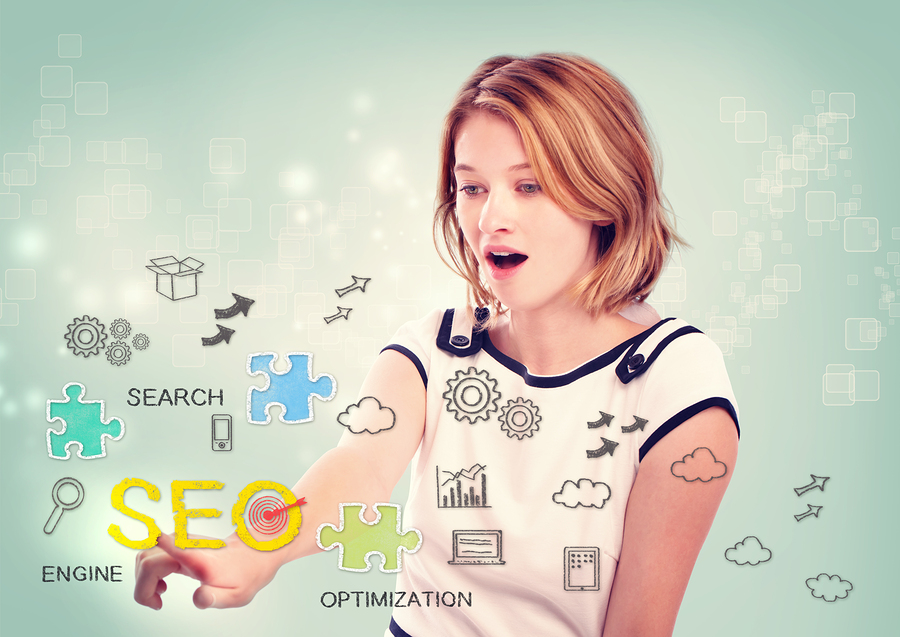 Use your titles and descriptions wisely
Most people know the importance of titles and descriptions, but are they using this space to the best of its ability? You only have a minimal amount of space in order to ensure keywords and a strong call to action.
When we do Google searches, how many businesses are actually promoting what is actually on their page. Sometimes descriptions are misleading, confusing or don't showcase what they have to offer in the best light.
Just because everyone has a title and description, doesn't mean it is getting done well. Spend some time to focus on the right keywords and ask yourself, what is it that people want to click on?
This is the first impression that you will be giving searchers, and this is a key component to getting them to click and enter your website, leading to traffic, leads and sales.
Ensure your address is consistent
Google is known for prioritizing quality, legitimate and secure websites. If you have various sites or pages with you business address, ensure that your address is the same across all sites.
For example, if you use "street" in one, don't use "St" in another. It might seem like something small, but if it's something that your competitors aren't doing, then it's just one small tweak that could improve your online visibility.
Don't ignore Google Business listings
If you haven't already, get a Google Business page. After all, it is a service by Google. Whenever Google offers a service, it's something we should pay close attention to. It only makes sense that Google will prioritise a service of theirs in their search rankings.
You will want to get onto this sooner rather than later. In order to get a business listing, you will need to get a verification code that is sent to your business address. When that arrives, you will need to then type this code in to get your page activated. Even then, it could take days to weeks in order for your listing to appear.
Once you've typed in your verification code, get busy in ensuring it is filled with the right details, including phone number, email, opening hours and images.
Don't forget about other search engines
Bing is also a popular search engine and shouldn't be forgotten. There is a Place for Business by Bing, which is similar to a Google Business page. The more popular search engine listings you can have, the better.
Focus on getting reviews
Yes, it can require time and effort to gather reviews amongst all the other business activities you may have going on. But this is exactly why it should be done. The harder it is for your competitors, the more likely this is something that they have put on the back burner.
It doesn't take a rocket scientist to understand why reviews are so important. With so many review sites nowadays, they have become trusted platforms for consumers to check out what a service may be like.
Consumer motivated reviews should be an integral part of your SEO strategy. Remember to check in with your reviews. If you so happen to get a negative review, remember to respond and action your online reputation strategy.
Get online and offline media coverage
A great way to stand out amongst your competitions is to get media coverage from local journalists in your area. However, it takes a little bit more strategy than just contacting your local paper and asking to be featured.
Editorials and news require just that, something newsworthy. If not, then what you are asking if is an advertisement, which isn't the same and isn't as credible in the eyes of customers.
Think about anything that could make your business timely? Does a particular season tie in with your business? For example, you could own a gift shop. In the lead up to Christmas, you could approach local papers to see if they are writing a piece on "top gift shops for secret Santa". If so, they may feature your business and a link to your website.
Both online and offline media coverage will help with SEO. With online coverage, if a link to your site is featured, this is a great back link that will most likely draw a lot of traffic to your site. If your coverage is in print, people can still Google your business, again leading to increase traffic to your site.
Get local back links
Most business have trusted business partners or local business that won't mind placing your website link on their site. If you work in the B2B space, it could even be loyal customers that place your website link on their site.
Simply reach out to these businesses to see if they would be willing to place your website on the partners section of their website or in some other way that ties in appropriately. You can offer to do the same, which allows them to gain back link traffic as well. As long as the business isn't your competitor, then this is an ideal strategy to be implementing.
Get creative
Entice people to stay on your website longer by giving them an experience that they may otherwise not get on competing websites. One way is to create a virtual tour of your business.
If you aren't video savvy or know how to create this, simply get in contact with a freelancer that is, and this can easily be set up for you. After all, it is a one-off cost that could really help with engaging your visitors and decreasing your overall bounce rate.