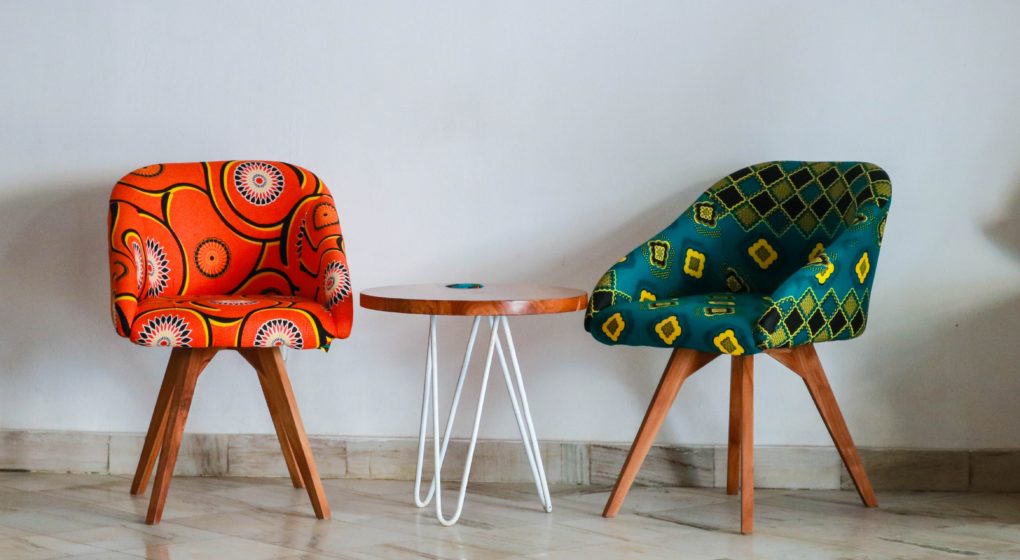 If you're 'house proud' then you'll know how important it is to mix and match furniture. Easier said than done, right? There is a fine line between creating a chic living space and resulting in a storeroom for bric-a-brac. Why is it that some people manage to combine furniture in such a beautiful way, almost without effort? Keep reading to discover insider tips on how they achieve it.
Match patterns of the same base colours
Matching different patterns, instead of colours, is an effective way of introducing variety and depth whilst maintaining a colour theme. For example, matching dot patterns with stripes is a classic approach, but still works in the most contemporary of settings. Or another idea is to match the stressed effects of shabby chic furniture with bold, monotone cushions, carpets or drapery. Get the picture? Mid-tone colours are the most flexible in this way as your spaces with feel neither gloomy or washed-out. Although green and red are popular choices, be careful with it because we humans have eyes that are more sensitive to red and green than blue, and therefore we notice even the most subtle colour differences that are intended to exactly match.
Match the weight of structures
You don't need to match colours or patterns if you match the weight of the structure of your furniture. For example, a heavy, squared-off dining table works well with heavy, squared off sideboards, even when the wood patterns differ. Tubular metal furniture can be effectively matched on the diameter and weight of the tubing, even when panels or fabrics are wildly different in colour, pattern or tone. Match the delicacy or sturdiness of your picture frames with the dominant furniture feature in the room, such as your table or sofa.
Wood finishes – be consistent or bold
There is a rule with wood finishes: match finishes closely, or go boldly different. Similar but noticeably different finishes will clash and become an eyesore! You can go to town on your dark wood luxury coffee tables by boldly contrasting with shelving or picture frames in a light birch or oak.
Love a consistent theme
A broad range of furniture palettes is excusable when you maintain a consistent theme, especially when it comes to your bedroom or lounge. For many people, luxury beds are a critical investment, and often they're chosen with consideration of matching furniture, such as bedside tables and chests of drawers. A consistent theme brings these items of furniture together. Popular choices are a colonial theme and velvet upholster. The theme can be whatever you want it to be – it's the consistency to that theme that provides the cues and balance.
Compliment with kitsch
Plain, functional furniture (especially if bought on a budget) is brought to life by introducing kitsch into the mix. Think of bold patterned cushions, oversized lighting in heavily contrasting colours, decorative ornamental objects such as a classic typewriter, or even 50s-style vending machines, pinball machines and juke boxes. This is your opportunity to go wild.
Experiment
Lastly, don't be afraid to experiment! Often, the craziest of ideas just seems to work. If you can purchase furniture with a full return policy on hand, what have you got to lose?