Blogging is all the rage these days. It seems as though everyone who's anybody has a blog on their website filled with informative info, crazy stories. How do online teachers get in on the action?
Blogs are a great way to build an online presence and attract new students. They often lead to great networking opportunities and potentially bring in income down the line. Let's take a look at blogging best practices for online teachers, and how you can add a fun and informative blog to your website.
The benefits of starting a blog
As your blog progresses, you'll begin to see a number of benefits. Blogs are the digital version of storytelling. They allow the writer to express their personality through their experiences and help others learn from them. Because of this, they can be quite fun in addition to being incredibly helpful. Here are a few benefits of starting a blog:
SEO- short for Search Engine Optimization. SEO refers to how high your website ranks in search engine results, primarily on Google. A blog with keyword-friendly articles can increase the amount of pages that your site 'ranks' in Google and show up higher in more searches. This draws more traffic to your site, which in turn can lead to increased business.
Authority- Telling stories of your experiences, as they happen, show the general public that you are authentic and trustworthy. It helps them trust you and builds a desire to be like you. For those selling their online tuition services or a product related to online teaching, this is incredibly important.
Recounting- On a personal level, a blog is kind of like a journal that you've made public. There's no one to stop you from sharing a certain story, and there's also no one forcing you to do it. It's a great way to document your experiences – if only for the sake of remembering them.
How to launch a blog
Teacher Indie has published a number of articles about how to start a website. Start there, and then come back.
Here is a list of initial steps to getting the blog up and going.
Think of a catchy title and check to see if the domain is available. Head to Bluehost, Hostmonster, or Just Host to check for availability and buy your domain. Buy it right away!
Choose an overarching 'theme' for your site. (This is separate from the WordPress theme you'll choose – this is your personality coming through in the blog)
Buy the domain and install WordPress.
Find a WordPress theme that you like and install it.
Add Yoast SEO and other plugins that are relevant to your blog. We suggest installing the plugin to your CRM service (we recommend Mailerlite– this site is the easiest to learn and implement into your website and marketing efforts) and setting it up so that a new email goes out each time an article is published.
Link to your social media profiles.
Post at least once per week.
How to launch a blog: Part 2
Before you bring a developer in to build your WordPress site or spend the time setting it up yourself, draw up an outline of how you want the site to look. How many categories will you have? Have at least one post for each category ready to go before the site is launched.
Be sure to include an 'About Me' page with a bio, headshot, and social media links. We suggest having a contact email posted as well.
Your theme refers to the image or message you are trying to convey. Try to replicate the emotion readers will take from your posts in the visual design of your site. If your posts are lighthearted and humorous, design the site to complement that.
The same goes for more serious blogs. Incorporate imagery and photos that reflect the mood you wish to create.
You'll notice that here at Teacher Indie, most of our photos are travel related. This is because our site intends to help online teachers become location independent digital nomads that have the freedom to travel the world while they work.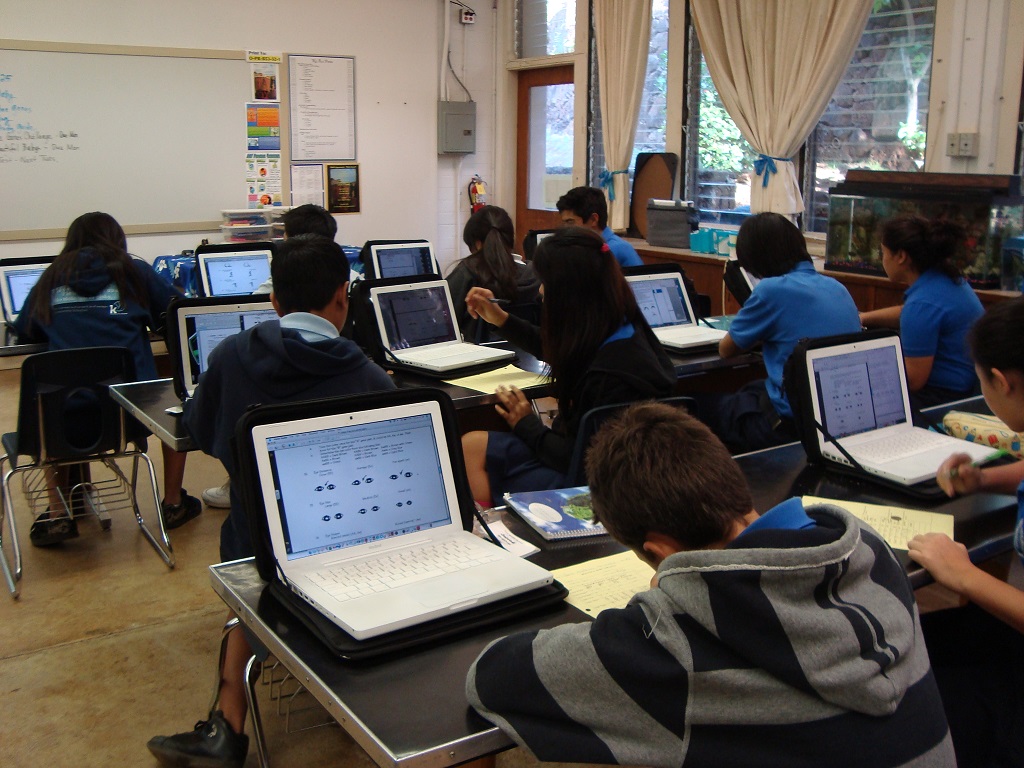 Image Source: startbloggingonline.com
How to optimize your blog's content
Perhaps the most important part of a blog is covering a specific topic. The internet is full of blogs – how will yours be different?
Write about your niche along with a lifestyle option that goes along with it. As digital nomads, we have the perk of being able to travel frequently. An online teacher may choose to write a blog that is catered to helping other online teachers get comfortable with working on the road. Identifying this specific way to help other online teachers will increase the value of the site. It also gives you a way to blend focus points to create more engaging articles.
Let's look at an example for the above blog.
In Bangkok, she found a number of incredible street food vendors near her coworking space. But the world doesn't need any more general articles about street food in Bangkok. There are hundreds already.
A better topic: Best vegetarian street food near Bangkok's The Hive Coworking Space. Your keyword here is 'best vegetarian street food Bangkok', but your article might also rank for searches pertaining to The Hive
How did the WiFi in Sao Paolo affect your Skype language lesson? How did the Flylancer event in Bali help land a new student or connect with a business owner needing your services? These are other article topics that play well into this blogger's niche.
The content on your blog should be original and authentic. Each article should have a focus point that leaves the reader with a direct takeaway.
As an online teacher, your primary audience is likely to be other online teachers, professionals in the education field, students, and/or others attracted to your specific niche. Keep the posts catered to your audience. The goal is to build a captive audience that reads your blog regularly.
Editorial guidelines for blogs
To do this, the posts should be written in a catchy voice. It is important to write them well. Here is a great article from Hubspot on editorial policies for bloggers. If your blog is full of typos, is set up in an unattractive way, or looks like it was put together in a hurry, people are going to move on quickly. A few notes to make your articles stand out:
Use subheads, bulleted lists, and high-quality images. These make your posts easier to read and more SEO-friendly. Try to break the articles up into sections of no more than 300 words between subhead. See above where it says "Your blog's content?" That's a subhead. Bulleted lists help important points stand out.
Write short sentences and paragraphs. Paragraphs shouldn't be more than 4 lines long, and sentences should typically not be longer than 20 words. Follow the "rule of three" – three bullet points per list, unless there are more than five.
Use active tense. This is tough. (That sentence is active. A passive version is: This can be tough). Use strong verbs instead of words like 'can', 'was,' and 'are' whenever possible. Another example: ACTIVE: We thought about it yesterday. PASSIVE: We were thinking about it yesterday. Here is more info on this.
How to get your blog noticed
After you've built the website and published a selection of curated articles, the next step is getting readers! Earlier, we noted the importance of linking to your social media profiles. Share your content on social media, and work to build strong social channels.
Make sure your articles provide readers with the opportunity to share the article on their channels as well.
Social media is one of the best ways to increase your readership and gain a loyal following.
Here at Teacher Indie, we are big fans of networking. This is as beneficial for your blog as it is for your career. Get out and talk to people! Find online communities that help digital nomads connect.
Above all, create good content. No one is going to share a sloppy article or a piece that doesn't have a valuable lesson or takeaway. Spend the time necessary to craft strong, visually attractive posts. Add a dose of marketing and with time, people will pay attention.