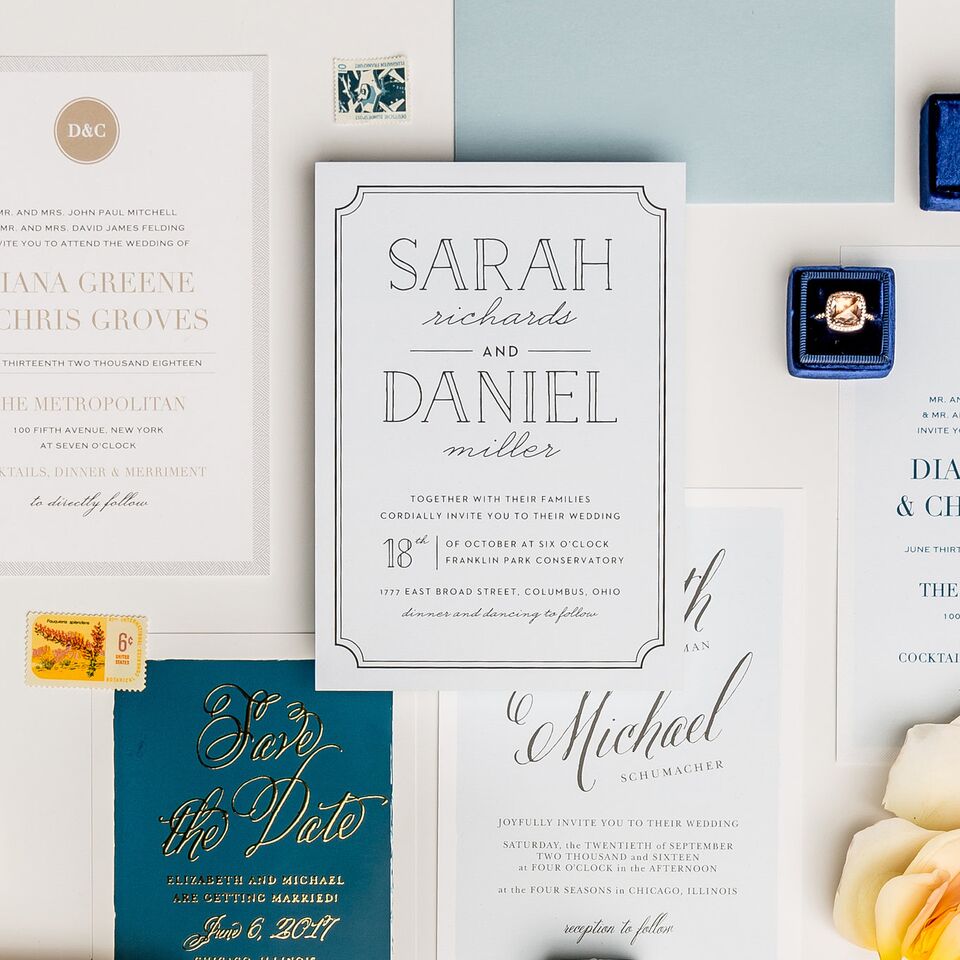 Shopping online is nothing new, but certain niche services being available online. That includes all things wedding-related, especially wedding invitations. Brides are used to heading to local shops for all of their wedding needs, but now that shopping online is an option and ordering samples before you buy is available – why would you leave your couch if you don't have to. Right?
If you're in the market for wedding invitations and have yet to choose your vendor this is perfect timing. Basic Invite is an online stationery design company specializing in custom wedding invitations is here to share five reasons why brides should buy online.
Convenience
Let's be honest, it's 2018 what aren't we doing digitally? Why not add creating wedding invitations online to that endless list? Choosing to order wedding invitations online is such a smart choice. You can take your time, window shop with zero pressure, and go through the entire process when and where it's convenient for you.
Custom Designs
If your vision consists of unique, one-of-a-kind invites at an affordable price – online is the way to go. Box stores carry limited designs and boutique vendors are often book solid, opened only during working hours, and can be a bit pricey for the average bride.  Turning to an online stationery company gives you options that are custom making the time and money spent way more worth it!
Color Choices
Wedding colors are a huge component of many weddings and incorporating those colors into as many aspects of the big day is a timeless trend – that includes on-brand wedding invitations. Basic Invite has over 180 custom colors to choose from ad the ability to edit almost every design to include the colors you love!
Creative Freedom
A step above color creativity it creative design freedom. Online stationery companies, especially Basic Invite, allow customers to change not online colors, but fonts, card cuts, paper type, wording, and even the typeface. Uploading images and adding foil are also available options that will result in a creatively designs invitation.
Complimentary Services
Brides LOVE perk and who doesn't? Shopping online can often times offer up free services and complimentary options. Basic Invite for example offers free guest address printing, free wedding website templates, free white envelopes with every order, and a complimentary welcome kit with every sample order or first purchase.
If this sounds like just what you were looking for – even if it's not wedding invitations you need, Basic Invite is offering 15% off everything site wide with code 15FF51. That includes business stationery, birthday party invitations, holiday cards, and so much more! Head on over to www.basicinvite.com and customize yours today.