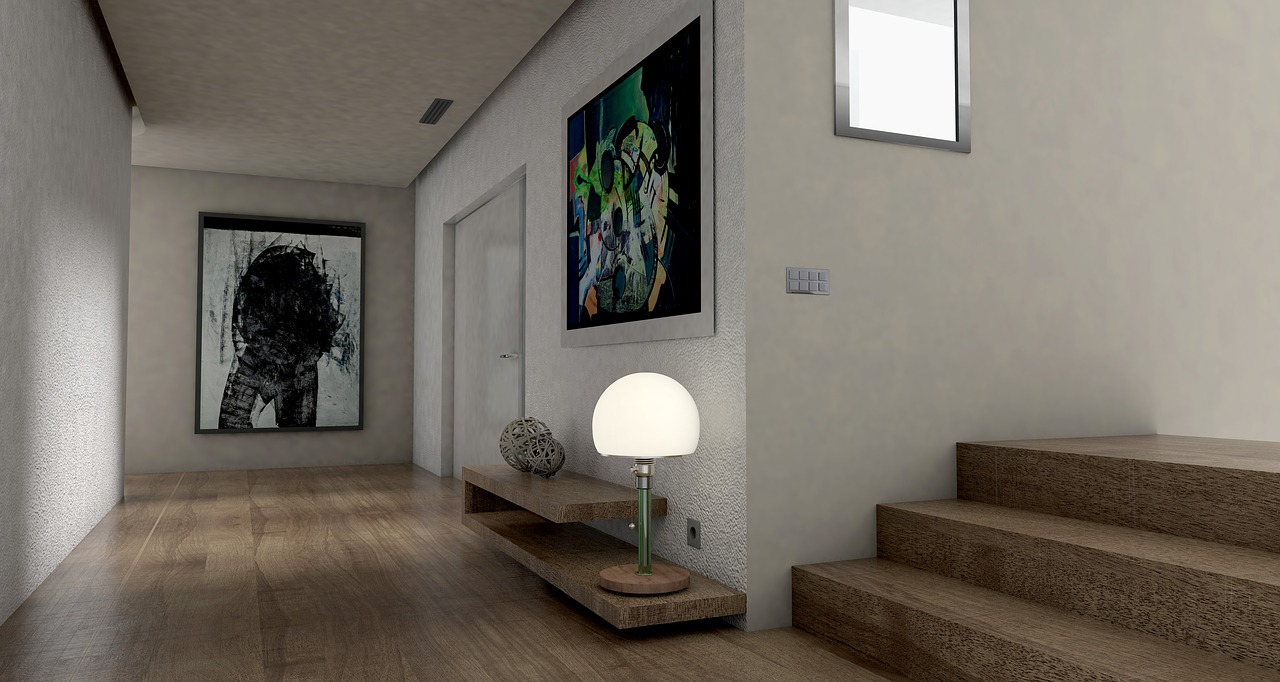 Designing and decorating the interior of your house can seem like a monumental challenge. Perhaps you've just moved into a new place, or you still haven't fully decorated after living in the same house for years. Whatever the case may be, interior design doesn't have to be outrageously expensive.
Cost-Effective Interior Design Options
There's a time and place for hiring interior designers. While it costs money, the time, energy, and effort saved make it worth the expense.  But in addition to getting the expert opinions and assistance of a professional designer, there are also some cost-effective steps you can take to spruce up your house without racking up a bunch of bills.
Upcycle Old Materials
It's a common misconception that you must buy new items to decorate your home. In reality, used items are cheaper and possess more character.
One of the hottest trends in interior design is to take old, used materials and upcycle them into something fresh. Whether it's wood, brick, metal, glass, or even concrete, you can find cheap materials from local builders/remodelers, or even from a site like Craigslist.
Want some inspiration? HGTV has 30 ideas for how you can use everyday items like ladders, rakes, and tin cans. Use these to get your brain churning.
Pursue Minimalism
Part of the reason interior design is so expensive and intimidating is that most people overdo it. They feel like they have to fill up every corner of every room, which creates a cluttered look. Look around –  minimalism is in! In addition to looking good, minimalist interior design principles cost less to execute.
The key is to invest in quality over quantity. Clutter is the enemy. Purchase things that will stand the test of time, rather than go out of style quickly.
As designer Sacha Strebe says, "Impulse buys on trendy items that you'll tire of quickly doesn't work with minimalist design. Choose well-made pieces that are built to last, will withstand daily use, and look better as a result."
Look for Deals and Discounts
Flexibility is the name of the game. You must be willing to take what the marketplace gives you. This means learning how to wait for discounts, sales, and deals.
"If you don't mind a little adrenaline, flash sale sites and apps are excellent for unexpected pieces at good prices," Joanna Linberg writes for Sunset.com. "Most work this way: You sign up for their newsletter or download their app, then receive daily (or more) alerts for brand-name items on mega-sale. But you have to hurry, because most sales last only a few days, and some mere hours. Try: Gilt for luxury goods, HauteLook, and Jane for customized pieces."
Buy Secondhand
The easiest way to save money on furniture is by purchasing secondhand. As is the case with upcycling old materials into new items, purchasing secondhand allows you to instantly infuse character into your home.
When you purchase furniture secondhand, you can often save between 60 and 90 percent off the original list price – even for pieces that are in immaculate condition. This translates into massive savings that can be reallocated to other areas of the design budget.
DIY Home Projects
Don't be afraid to get your hands dirty. With remodel and renovation projects, the majority of the cost is going towards labor. If it's something you have the tools and knowledge to handle, do it yourself. It'll save you a lot of money in the long run.
Don't Let a Budget Hold You Back
A limited budget shouldn't hold you back from achieving the interior design you want in your home or apartment. While more money certainly means additional options, you still have the chance to create a sleek and attractive look with limited financial resources.
Keep these suggestions in mind as you tackle design projects.