Invisalign is a relatively new 3D technology that has been applied to dental industry. With this technology, a trained dentist can move adult teeth millimetre-by-millimetre to a desired position. The transparency of the Invisalign trays improves the aesthetic appeal for those adults who are averse to wearing conventional Braces. Invisalign was developed by the Californian company Align Technology in 1997. Align technology headquarters is in California. They have been manufacturing their clear aligners in Mexico and their 3D scanners are made in Israel.
Benefits of Invisalign System:
Provides aesthetic alternative to fix appliances
Removable and easy to use
Comfortable to wear
Superior oral hygiene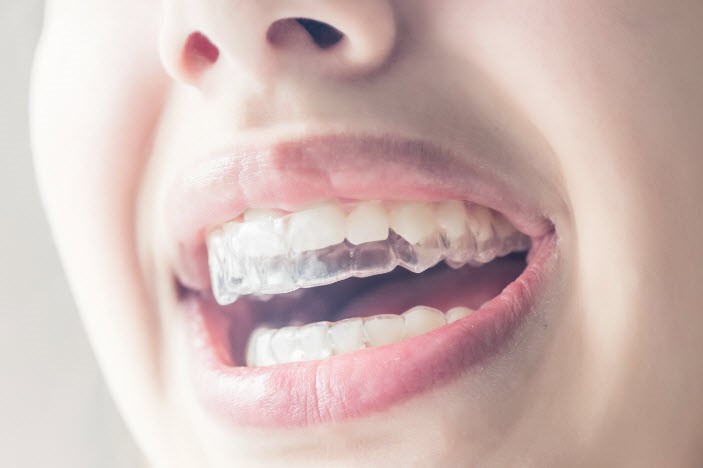 Our clinic, Pure Dentistry provides Invisalign in Brisbane. Invisalign is offered by about 50,000 certified providers across the globe and more than 4,000,000 people have been treated with Invisalign over the past 17 years, according to Michela Tindera. Invisalign process for scanning a patient's teeth and developing treatment plans is a patent-protected process. The success of Invisalign in business is said to be due to their effective marketing techniques, patented process and also due to their monopoly in clear aligners.
Align Technology's success in business is believed to be due to factors like:
Two decades of extensive and effective marketing campaigns
Monopoly through protection by patent
Utilisation of digital technology to minimise the number of trays required for teeth movement
In 2016 Align sales was around One Billion Dollars. There is no doubt that Align has been quite successful in business and marketing but how successful is Invisalign in Orthodontic treatments and in solving teeth straightening issues?
Invisalign is a removable appliance. This is a great feature for patient's comfort and oral hygiene but being removable may not be in the benefit of the Invisalign provider i.e. because the appliance is removable, it cannot maintain control on precise teeth movements.
Garret Djeu et al conducted a study in New York to quantify success of Invisalign in treatments. They studied the treatment outcome of Invisalign against treatment outcomes of traditional dental Braces. They reported and published their study results in 2004. They divided 96 patients into two groups. 48 patients in each group (Braces group and Invisalign group). Then they measured and evaluated the treatment outcomes on each group.
They found that Invisalign score was on average around 30% less than Braces score, however, on average, Invisalign treatments were finished 4 months' sooner than Braces treatments.
According to Garret's study, Braces were more successful than Invisalign in treatment of malocclusions. The study found Invisalign especially deficient in correction of large anteroposterior discrepancies and occlusal contacts. On the other side, the strength of Invisalign was found to be in closing spaces and correction of anterior rotations and marginal ridge heights
Jiafeng Gu et al, conducted another case study that was published in 2017. They also compared the effectiveness of Invisalign and Braces in treating patients. 96 patients with mild to moderate malocclusion were divided into 2 groups of 48 patients. Jiafeng et al compared the outcome of treatments in terms of the duration of the treatment and the level of improvement achieved.
They found that, on average, treatment for Invisalign patients was completed about 6 months faster than patients with Braces. This finding is in line with Garret's study that also found Invisalign system to be quicker than conventional Braces system.
More interestingly, Jiafeng et al found that both groups, on average, improved at the same level, however, the odds of achieving "a great improvement" in patients who were treated with fixed appliances were three (3) times more than Invisalign patients. Therefore, based on these studies, if the patient is seeking results in the shortest time possible, the treatment of choice should be Invisalign. Invisalign should be able to save 4 to 6 months of treatment. On the other side, if the patients would like to give themselves the highest chance for achieving "a great improvement", then they should go with the fixed appliance treatment.
Studies like Garret's and Jiafeng's study are very useful to assist Invisalign providers to be able to predict the usefulness of Invisalign treatment for different types of patients.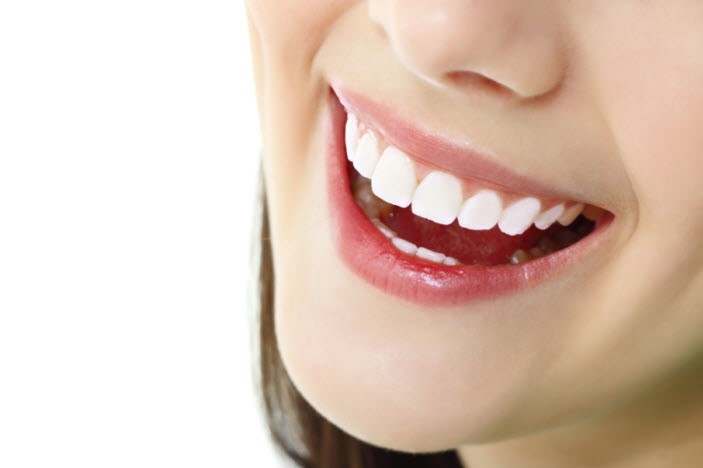 Braces and Invisalign treatment in comparison:
Both treatments can improve malocclusion
Invisalign can achieve faster results by 4-6 months
Fixed appliances are more efficient in improving malocclusion
Recent studies have found and have outlined some of the limitations of Invisalign system. Some providers use Invisalign in combination with braces to cover for Invisalign limitations and also reduce the time needed to wear Braces. This technique is associated with higher fees.
Invisalign can shorten the treatment time for the Invisalign patient, however, this is not necessarily true for the clinicians. Preparing an Invisalign case requires a lot of documentation that takes time to complete. An Invisalign treatment plan needs to include the sequential movements of every toot from start of the treatment to the end of the Invisalign treatment. Management of any change after the start of the treatment is also time-extensive which make it less productive for the clinicians.
Recognizing the current limitation of Invisalign can help patients in selecting the most suitable treatment option for their needs. Invisalign technology to address Orthodontic problems has been improving since 2000 and Align Technology is planning to invest millions of dollars in research and development to further enhance Invisalign system and techniques.
Invisalign Treatment cost in Australia
On average, full Invisalign treatment in Australia can cost from $6,000 to $9,000 Australian Dollars. Minor Invisalign treatment including i7 or Lite can cost around $4,500. If you live in Australia and you have a health insurance with Orthodontic Treatments cover, Invisalign should be covered by your health fund to a similar extent equivalent to conventional braces. Price estimates depend on several factors. To get an estimate of cost, it is best to consult with a dentist that provides these services in your area.
Dr. Ellie Nadian is an Invisalign-certified dentist in Mt Gravatt. In addition to Invisalign, she is also interested in Orthodontic dental treatment and provides dental Braces in Brisbane. Appointments can be booked on line on Pure Dentistry website.