As your home's your biggest investment, it's never a bad idea to try and increase the value of it. And while a lot of us have dreams of how we'd like for our home to look, it can be tough to know where to begin. After all, when factoring in affordability, restrictions, and even what the rest of your family thinks, coming up with a viable solution can be a tall task. However, it doesn't have to be.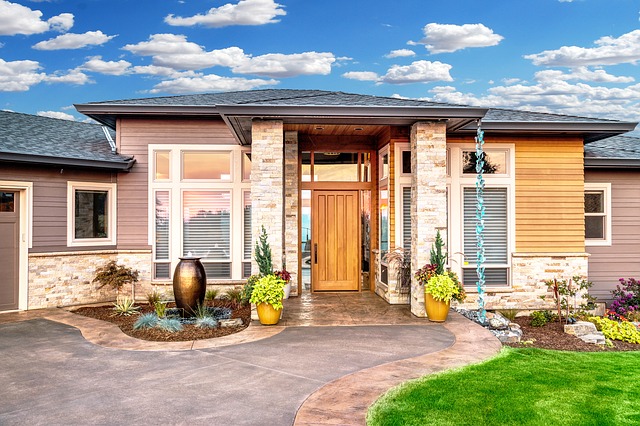 By following a few simple guidelines in terms of what to add, how to add, and even why to do so, you too can be well on your way to building out your ideal home. Here's how:
Make Sure Your Finances Are In Order
One of the first things you need to start improving your home is ensuring that everything is sound with your finances. This includes going through your credit score and seeing if everything is up to date, as well as that there aren't any glaring issues with it. If you find yourself with less than favorable credit, then it might not be a bad idea to looking into fixing your credit with a credit repair firm. Not only are these agencies great at helping you build your credit, but additionally reduce your debts significantly.
Hire Someone For Lawn Care
If you want a great looking home, then having an amazing looking lawn is a must. However, it can be a tough task to constantly manage and take care of your grass while you're trying to make improvements to your home, which is why it's so crucial to hire someone else to help out. Try looking at some eco friendly lawn care operations in your area, as these folks will have your grass looking great while helping you save on water.
Look At Remodeling
Remodeling is perhaps looked at as the primary method to making the most significant changes to your home and something you should be mindful of in your improvements. This could include anything from a bathroom remodeling to putting in an entertainment room. Take a look around your house and see what you could want to possibly change up, as the result from this will not only increase your property's value but additionally fulfill carving out your dream home.
Add Solar Panels
If you're looking to add some serious savings to your energy bill, then adding solar panels are an excellent option. According to The Department of Energy, the cost of solar panels have dropped nearly 60 percent since 2010, making them much more affordable to purchase. This means that you'll get your initial investment back in less time, as well as start reducing your energy costs significantly.
See If You're Eligible For Historic Tax Credits
Perhaps one of the most lucrative incentives to making improvements to your home is the tax credits, which historic tax credits reign near the top of the list. Basically, these are credits you receive for restoring the historic integrity of a home, which can increase the value of your home while simultaneously giving you money back on what you've spent. The best part? Not only does the federal government give you 20 percent back on what you've paid, but there are additional state and local level incentives as well. Yes, historic tax credits are definitely something you should look into, especially if you want to save big.
Build A Deck
While it can vary how much value this truly brings to your home, building a deck can be a great addition. As noted by homes.com, 77 percent of homeowners surveyed believed their deck made them want to hang out at home more, bringing more value to their overall experience. Additionally, it's also a great space for cooking, hanging out, or even just to waste away the day. If you've got the room, then this is a surefire thing to include.
Replace Your Windows
A commonly overlooked practice that can both increase the value of your home as well as save you money is replacing your current windows with more energy-efficient ones. According to Energy Star, this saves you 10% of the product's cost in tax credits off the bat, which is a pretty substantial number if you're doing the whole house. Additionally, you'll also cut your energy bill down quite a bit, which is always a great perk. The best part? This is one job that you can do completely on your own.
—
With so many different options to improve your home, which ones have you considered? Comment with your answers below.