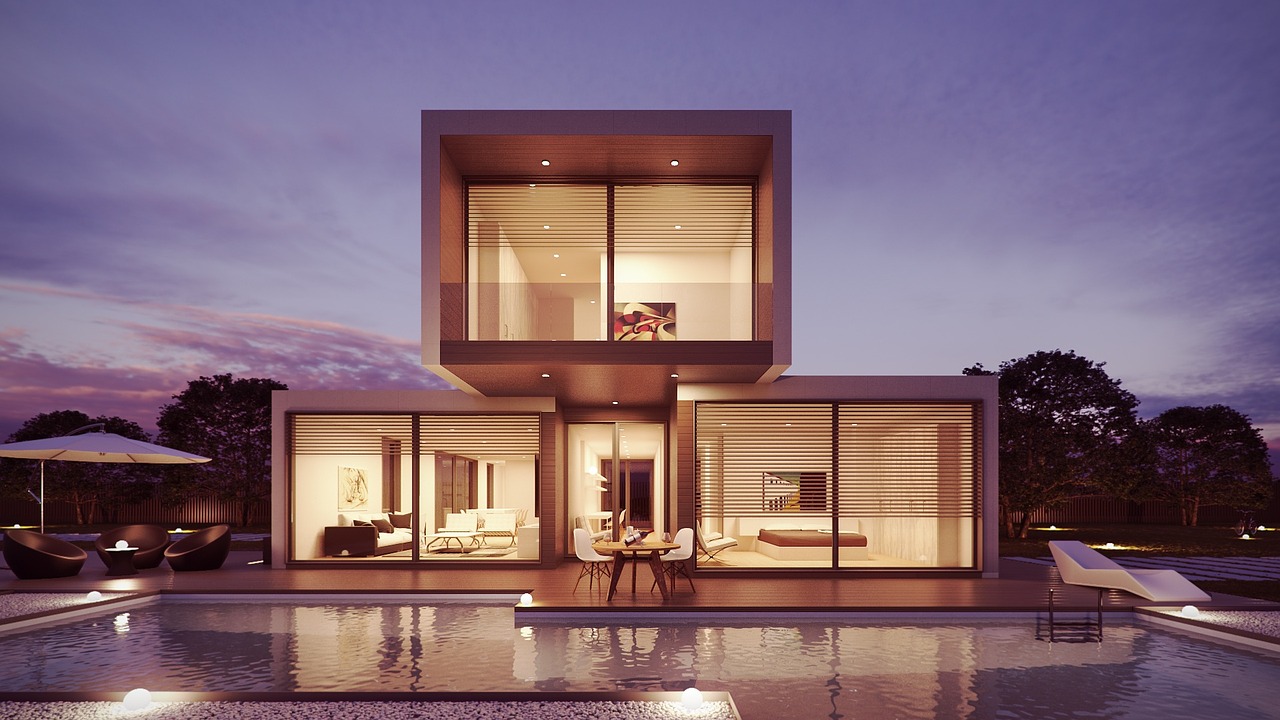 When trying to sell a house, most people focus on interior renovations and aesthetic issues like staging –a preparing each room so that it looks appealing to potential buyers. But what about the outside of the house? In real estate terms, your home's exterior appearance is known as curb appeal, and it may actually be more important than anything you can do inside. Your home's curb appeal is the first thing potential buyers notice.
If you want to boost your home's curb appeal, but need to stick to a budget, there are plenty of inexpensive improvements that will catch a buyer's eye. These four simple projects could be just what your home needs to sell.
Tidy Up Exteriors
Wear and tear can leave your home's siding looking grimy and old, even if it's been replaced recently. Before you put your home on the market, then, take some time to wash the siding. All you need is a power washer – you can rent one for $75 a day – plus some time to clean up the windows and gutters. According to realtors, that $75 cleaning job can add from $10,000 to $15,000 to your home's resale price. It doesn't get more appealing than that. Another way to improve your curb appeal is by making sure your lawn is properly mowed and tidy. Consider buying the best zero turn mower to get this task done. 
A Smart Door Policy
Front doors, garage doors, and shutters are all very visible parts of your home, so make sure to tend to them before your house goes to market. The simple solution: a coat of paint. Paint your door a bright, appealing color to help it stick out and give your garage a suitable treatment to match. Garage doors typically look best in a contrast color since they're so much larger than your front door – the most important thing is to make sure it doesn't blend into your house. This is another simple budget repair – exterior paint will run you about $30 a can.
In addition to freshening up the paint on doors and shutters, be sure to make any repairs to these features. Crooked shutters? Get up on that ladder and put them back into place. Using your garage for storage since the door is broken? Get the garage door repaired so that the next residents can park inside. When you live somewhere for many years, you get used to these little issues, but buyers want a home in pristine condition.
Go Green
Whatever your feelings about lawns, if you've got grass around your house, it's imperative that you keep it green and well-mowed when trying to sell your home. You might even consider hiring a landscaper to refresh your grass and keep it neat while it's on the market. They don't need to do much – just make sure the grass stays green, trimmed, and weeded.
In addition to tending the lawn, adding some plants never hurts when it comes to curb appeal. You can create a simple container garden by setting out an array of potted plants. If you put them in different types and heights of pots, the arrangement will add color and dimension to your home's appearance.
Manage Pets And Kids
Obviously, you can't just send your children or pets off to the country while you try to sell your home, but you also can't let them run wild either if you want to maintain your home's curb appeal. Do your best to put all of your children's toys away after they play outside and clean up any permanent equipment like swing sets. Many families see playsets – even non-permanent ones – as a selling point because it helps them imagine their own family living there.
As for pets, if you have pets that go outside, especially dogs, make sure to confine them to a small area of lawn. Animal urine can create brown spots, which are unappealing, and no buyer wants to dodge animal feces as they tour the property. Simply put, it's all about keeping it clean.
When potential buyers see a dirty or messy home exterior, they often give up on the house because they assume the inside will be just as bad or even worse. This is why curb appeal matters so much – it's an open door, the welcome mat to your whole home. If you want to sell promptly, you need to present your home as a standout candidate.