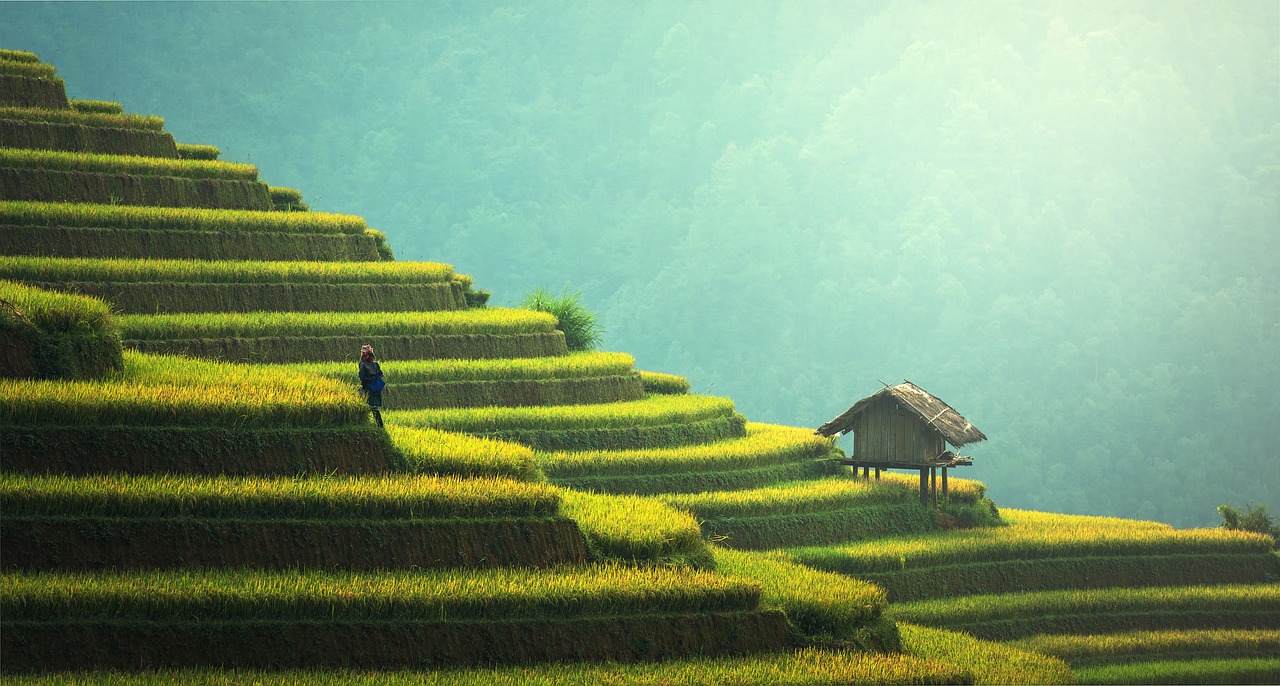 Articles written about education in general rarely talk about the teachers. We see the occasional teaching methods they can use to better address a child's needs or materials they can prepare for a good lecture, but less about how they can cope with the stress of teaching or how they can squeeze in time for relaxation. More so when it comes to teachers who are working abroad.
So in this article, we will talk about the opportunities of teaching abroad and tips on how teachers can live and save in any country.
International schools and its multicultural teaching landscape
International schools have grown rapidly since 1924 when it was only about building schools for expatriates. Now, there are over 4.3 million students who are enrolled in either American or British English-medium K-12 international schools, a big majority of which are locals.
Asia has 54% of all international schools and 60% (or about 2.55 million) of all students. And in each of these schools, they have formulated their own unique educational framework that champions producing students who are not only globally competitive but will also be socially aware and responsible citizens of tomorrow.
For instance, an international school in Singapore called the Global Indian International School has the 'Nine Gems' model — a holistic, values-based approach at educating students. Its unique feature is fusing both Eastern and Western methods of learning.
From the get-go, this provides teachers with a teaching landscape that, by its nature, is already diverse. Educators want nothing more than to equip students with critical thinking skills and teach them the value of being open-minded, a trait that is becoming increasingly important today — and there is no better place than one that already offers a global perspective.
An almost non-existent language barrier
The biggest concern is the language barrier. While they still have to adjust to the language, teachers would be happy to know that most classes are done in English. Of course, there will be students who will have a hard time expressing themselves in English. This means as the teacher, they will have to exercise patience. And there is nothing more comforting than telling them "it's okay" or "thanks for trying" in their own native language. They have to make sure that while the students are adjusting, they will have to actively learn the local language as well.
Besides, they should not worry about fixing the communications barriers on their own since international schools are more than equipped to help.
Competitive teaching incentives
Everything we do as movers of society is more than just the salary that we are getting. But, it would not hurt to expect benefits and incentives from a workplace that demands more from you. The best part about teaching in international schools is that the salary and the incentives are competitive. They are known to offer teachers a complete suite of benefits like health insurance, housing, and allowances.
In addition, depending on the country, teachers might also be offered tax-free salaries. This is good news for teachers who are supporting a family back home and who are planning to start saving for themselves and for future investments.
Which leads us to the next topic: saving money while you are working abroad.
Tips on how to save money abroad
1. List down expenses
Let us say the teacher found out the school will be giving them free housing and will provide them with allowances on top of their salary. The next thing to do is to list down what the daily expenses will be like. For this, teachers will need to find out if the accommodation is near or in school grounds, so they would know is there is a need to commute. If yes, then teachers will have to research how much a bus pass or a cab usually costs.
You can also take this opportunity to budget your money. Once the offer has been accepted, the school will disclose how much the salary and the allowance will be. See if you can limit your food and commute expenses to just spending the allowance a bit of your salary. Then calculate if you have enough left to do the following:
Send money back home
Save money to keep in a bank and for emergency purposes
To indulge in leisure expenses
In the event that housing is not part of the incentives, you can easily fix this by looking for flatmates. Usually, when hiring teachers from abroad, they contact and accept more than one applicant. You can ask the other teacher to board an apartment with you.
You can ask the school if there are teachers who are looking for flatmates. In this way, not only will the accommodation be split between all of you, but the food expenses will be divided equally, as well.
2. Use Wi-Fi when contacting loved ones at home
It is expensive to make an international call or send texts abroad, but there are free options. Viber, Skype, Messenger, and Google Hangouts are some of the best options to contact relatives back home. All that is needed is a strong Wi-Fi connection.
3. Visit destinations that are off the beaten path
It is important that you get to explore the country that you are working in and immerse yourself in the culture. But there is a smart and affordable way to do it: asking locals for tips on where to go. Everyone knows that the usual tourist traps are expensive, especially if you will be in a country that has a lot of those. So ask fellow teachers, who are local, for recommendations and suggestions.
Teaching at an international school is not just about teaching student's values and lessons that are needed in the world, but it is also a learning opportunity for the teachers. Being surrounded by different cultures and learning each one is a rare glimpse of how the world works beyond the borders of our country back home. So living means and salaries should not be a hindrance when we are presented with that opportunity.